Sierra Woods Farm actively participates in rated and unrated hunter jumper shows throughout the Midwest. We
typically
attend 2-3 shows per month and accommodate full care to self care showing services.
Our rated shows include shows at Ledges Sporting Horses, Brownland Farm,
Kentucky Horse Park, Waterloo, Lamplight Equestrian Center, World Equestrian Center, Gulfport, and any equitation finals we may be pursuing.
Our local shows are primarily based on the schedule of the Indiana Hunter Jumper Association (www.IHJA.org) and
include beginner shows to B and C rated shows.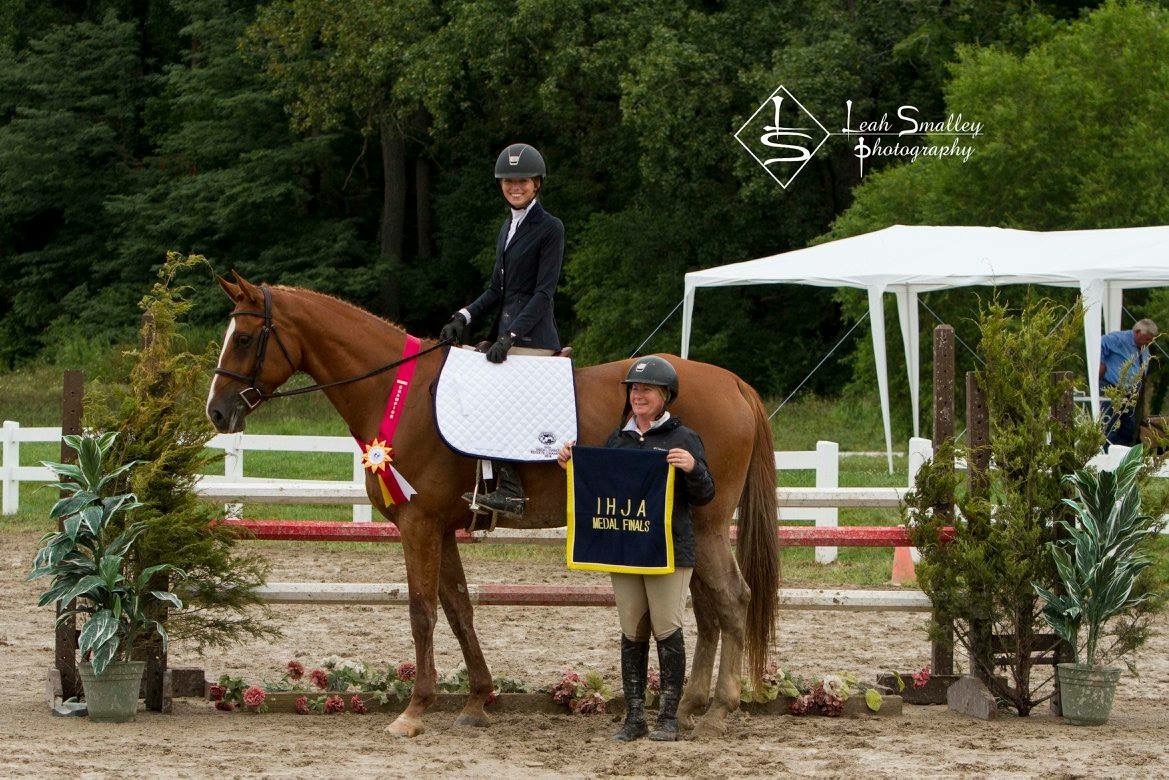 Not able to make the show this week? No problem, our team of trainers keep our lesson programs running year round.
Check out the Horse Show Photo Gallery below too see some of our favorite horse show memories!
Please see our Boarding page for a 2021 price list.